Lobbying & Government Relations
Your voice in the Ohio state government
When a company is dealing with a challenge that requires working with the legislative and executive government, they often turn to lobbying and government relations attorneys like us. Strategic expertise in this area allows us to go before regulatory agencies, state capitals and/or state attorney generals to be your voice.
No matter where you may be located in the state of Ohio, our experienced attorneys are ready to help solve the issues you may be facing in regards to the state government. This includes the areas of:
Annual appropriations bills
Climate legislation
Major tax and budget bills
National energy acts
The Clean Air Act
The Clean Water Act
The Americans with Disabilities Act
The Resource Conservation and Recovery Act
The Superfund Act
And more
Attorneys with real experience and real success
Andy Bowers & Associates is unique from other Ohio law firms offering lobbying and government relations services. Here are a few reasons why:
Our impact spans wider than most law firms – we work with businesses in all 88 counties in the state of Ohio.
Our attorneys have worked with businesses of all sizes – from the Fortune 500 to small businesses and non-profits.
We've worked directly with the Executive branch of the state government on behalf of our clients, as well as the legislative branch to help shape public policy in favor of our clients.
Examples of the results we've generated include negotiating economic incentives, stopping legislation that would've caused economic harm to our clients, helping pass laws that benefit the bottom line of our clients, and more.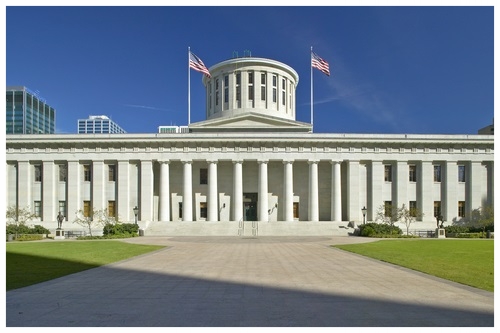 Contact us to get started
Turn to lobbying and government relations attorneys in Ohio who have the experience, know-how and determination to successfully be your voice in the state government. Contact one of our attorneys today.